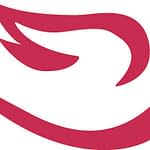 Family Safety Network is seeking dedicated and compassionate individuals to join our team as Victim Advocates.
As a Victim Advocate, you will play a crucial role in providing support, resources, and advocacy to survivors of domestic and sexual violence. We have both full-time (32 hours/week) and part-time (16 hours/week) positions available, with at least one position requiring bilingual proficiency in English and Spanish. 
​In this role, you will be responsible for offering emotional support to survivors, providing crisis intervention and safety planning, and case management. You will connect survivors with appropriate resources and services, as well as accompany survivors to court hearings, medical appointments, and other related meetings as needed. Additionally, you will assist survivors in navigating the criminal justice system and ensure they are aware of their rights. Collaboration with community partners to enhance services and referrals will also be part of your responsibilities. 
​Maintaining accurate and confidential client records is essential, as is participation in training and professional development opportunities to enhance your knowledge and skills. Strong interpersonal and communication skills are crucial to establish rapport and effectively support survivors from diverse backgrounds. 
​Candidates with previous advocacy or social services experience are preferred, although not mandatory. 
If you are passionate about making a positive impact in your community and supporting survivors of domestic and sexual violence, we encourage you to apply. Together, we can create a safer and more supportive community. 
​Visit www.familysafetynetwork.org/employment for more information.