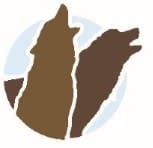 Website Earthfire Institute
To reawaken our deep connection to wildlife and nature
Expand local, national, and global fundraising efforts in conjunction with EF leadership, including strategic and tactical donor development planning, supportive marketing messaging, and public relations support for a rapidly growing nonprofit organization located in Teton County, Idaho.
Fundraising , Development and Donor Relations
Marketing and Public Relations
Responsibilities
Fundraising, Donor Development, and Community Relations
Create and implement a development plan that details how the organization solicits donors and identifies funding sources such as grants, in-kind donations, charitable events and sponsorship opportunities.
Operate and organize donor software system to include consistent data updating, creating reports, and improving accuracy of the current database (Salsa CRM & Salsa Engage)
Manage, understand and solicit major funding sources and become familiar with new funding streams such as foundations and donor-advised fund managers. Write grants and secure funding for existing staff, animal care, and new projects.  
Work closely with the Executive and Associate Directors to cultivate personal relationships with existing major donors. Maintain communication with donors and cultivate new relationships to secure ongoing funding.
Develop and manage timelines for various fundraising activities to ensure strategic plans and critical fundraising processes are carried out in a timely manner.
Perform capacity research for new donors and prospective donors, and arrange personal meetings with donors who have the capacity to make major gifts.
Marketing
Develop a comprehensive communication plan to promote the organization to its target audiences and maximize public awareness of the activities of the organization.
Coordinate the design, printing and distribution of marketing and communication materials for development efforts.
Provide content for social media platforms including Instagram, FB, TikTok, LinkedIn.
Research potential speaking engagements, conferences and/or Earthfire retreat possibilities.
Assist with travel arrangements as needed
Full description and resume link here: https://earthfireinstitute.org/job/development-marketing-manager/