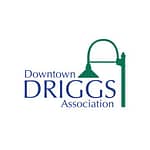 Website Downtown Driggs Association
To foster a thriving and vibrant Downtown Driggs
CALL FOR VOLUNTEERS!
11th Annual Driggs Plein Air Festival – July 20-31, 2022
Making this beloved event a success depends on volunteers like you!
Click HERE to see an outline of shift needs between July 20-31 and to sign-up! 
During this annual plein air/outdoor painting competition, 75 artists from all over the country set up their easels outdoors to paint the scenery in Driggs and Teton Valley. The public is treated to FREE gatherings including Gallery Receptions, Gallery Sales, Tent Sales, Paint Outs, Quick Draw Competitions & Sales, and the Awards Ceremony.
We will offer two volunteer training sessions prior to the event, share guidelines with instructions for general gallery procedures, instructions on how to manage the inventory, handle transactions, and how to use iPads for credit card transactions.
Thank you in advance for volunteering this year, whether you are volunteering for the first time or the 11th.
Questions? Contact Alison Brush at alison@downtowndriggs.org.