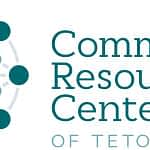 Website Community Resource Center of Teton Valley
Helping Others Help Themselves
The Community Resource Center of Teton Valley is seeking a professional case management coordinator to provide case management and other support/networking services to CRCTV clients, under the supervision of the Executive Director.
Candidate must be self-motivated and organized with strong verbal, written, and interpersonal skills. Spanish proficiency is strongly preferred. Find the full job description here:
https://docs.google.com/document/d/1weJXKSak7bT2KKliy92PDl_fAQ-6_nTp/edit
Position is full-time, 32 hrs/wk. Benefits include PTO, paid holidays, retirement, health stipend, and a flexible schedule. Compensation commensurate with experience. To apply, please send a cover letter, resume, and references to adamwilliamson02@gmail.com.